The Midwest Women's Mountain Bike Clinic is the premier women's event in the Midwest!


Friday, June 12, 2015


2:00 p.m. ~ Check-in and group camping opens at the exclusive event campground. Setup your tent and let us know you're here! Stop by the Bluegrass Bicycle Company van for a FREE bike fit consultation, or the Liv/giant truck to pick up your FREE bike rental (reserved in advance) then go ride!


6:00 p.m. ~ Welcome and announcements. Enjoy appetizers from our official event caterer and complimentary beer from Upland Brewing Company. Meet the coaches
and find out who you'll be riding with and where the ladies are from!

7:00 p.m. ~ Liv/giant Camp Fire Clinic: Part 1


9:00 p.m. ~ Group bonfire and fun!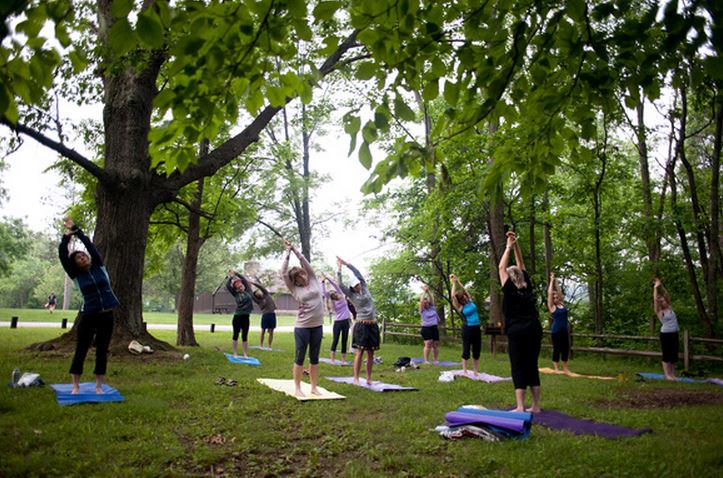 Saturday, June 13, 2015
7:00 a.m. ~ Morning Yoga and Stretches (optional)
8:00 a.m. ~ Enjoy a continental breakfast from our official event caterer while decorating your fun event name plate.

9:00 a.m. ~ Morning Sessions Day 1: Fundamentals of Mountain Biking ~ Join your pre-assigned coach and group to start the day. Coaches begin with a skills assessment to evaluate riders and check for mechanical or bike fit issues. Groups begin with the fundamentals to ensure everyone is riding at the same skill and fitness level before moving on to more advanced skills and drills. Coaches will cover skills such as neutral/ready position, bike/body separation, pedal position, eye movement, basic braking and steering, gearing and cadence, timing and coordination and pressure control.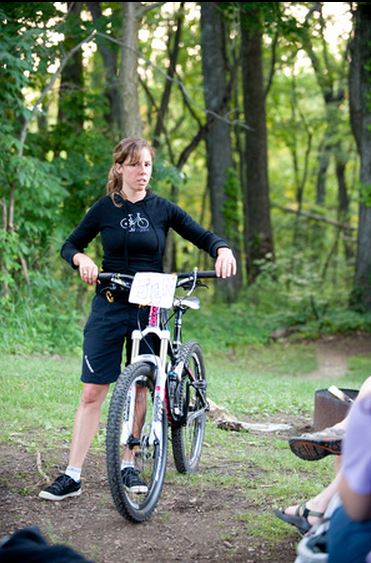 12:00 p.m. ~ Lunch Break and Bicycle Fitting Seminar from Bluegrass Bicycle Company
1:00 p.m. ~ Afternoon Sessions Day 1: Skills and Drills ~ Rejoin your group to continue building upon the morning skills. Learn techniques for shifting, advanced braking, climbing and descending bails, basic front and rear wheel lift, riding a straight line, small circles and more.
3:00 p.m. ~ GROUP RIDES! Hit the IMBA-Epic Brown County trails with your group!

6:00 p.m. ~ Dinner and Liv/giant Campfire Clinics Part 2
7:00 p.m. ~ Naked Lady Party - FUN AND GAMES!


*** *** *** *** ***

(TBD)
RIDE LIFE RIDE GIANT DEMO @ BROWN COUNTY STATE PARK

Available to park visitors and guests. This demo is free and open to the public. Bring your ID, credit card, helmet and shoes. Both 2014 road and mountain bikes will be available.
*** *** *** *** ***

Sunday, June 14, 2015
7:00 a.m. ~ Morning Yoga and Stretches (optional)
8:00 a.m. ~ Continental Breakfast and Nutrition Seminar
9:00 a.m. ~ Morning Sessions Day 2: Advanced Riding Techniques ~ Choose your own adventure! Participants will have the opportunity to move throughout the skills stations to work with a variety of coaches on more advanced riding techniques.

12:00 p.m. ~ Lunch Break and Sponsor Raffle
1:00 p.m. ~ GROUP RIDES!
4:00 p.m. ~ Closing announcements, Group Photo